NICKI MINAJ wears LA PERLA "Make Love" Bikini in new "Make Love" Video
Minaj is wearing the "Make Love" triangle bikini top and string bottom from La Perla's Pre-Spring 2017 collection. The camouflage bikini set features laser-cut lycra details that have been hand sewn onto the tulle and embroidered with micro-sequins, the artisan technique is enhanced through the army green coloring.
Watch the video at
https://www.youtube.com/watch?v=vSZ78KaaAyo
Imagery of Nicki Minaj attached via Instagram -
https://www.instagram.com/nickiminaj/
ABOUT LA PERLA
Founded in 1954 by the talented corsetry maker Ada Masotti, La Perla is the leading Italian lingerie and beachwear maison. Artisanal heritage, knowledge of the female body, blend of innovation and tradition and Italian identity are the founding values of the La Perla universe. In the second half of 2013, the company was acquired by Pacific Global Management, owned by Silvio Scaglia's family holding and already active in the fashion industry through the world largest model management network, operating under the brands Elite, Women and The Society. La Perla sells its creations through a network of flagship stores, shop-in-shops and corners located in the heart of the most important fashion districts, as well as being present in the best department stores and specialized boutiques worldwide. The company, led by Creative Director Julia Haart, offers collections of ready-to-wear, lingerie, sleepwear, beachwear, loungewear and accessories for women and men who aim at expressing their style with ease and sophistication.
http://www.laperla.com
||
https://www.instagram.com/laperlalingerie/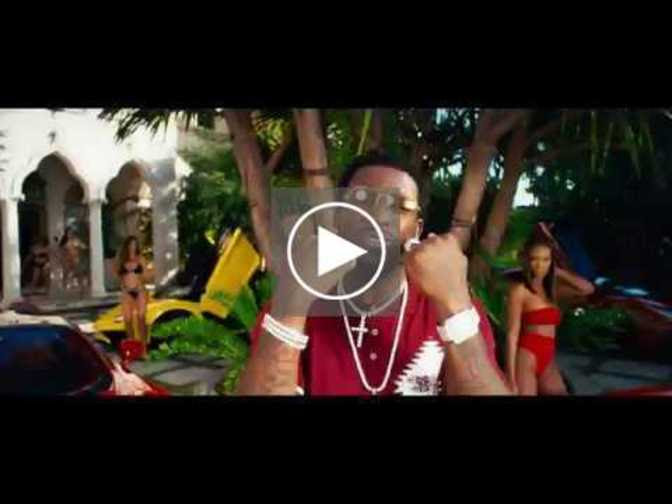 Nicki Minaj wears LA PERLA Make Love bikini in new video for single "Make Love." On Tuesday, March 28, 2017 the rapper took to Instagram to promote the new video with the posting of the attached picture of her chilling on a unicorn float wearing the bikini from the LA PERLA Pre-Spring 2017 collection.
Credit information for the LA PERLA Make Love Bikini, worn by Nicki Minaj, is as follows:
LA PERLA
Make Love Triangle Bikini Top
Fabrication: 90% Nylon 10% Elastane
LA PERLA
Make Love Bikini Brief with Ties
Fabrication: 90% Nylon 10% Elastane
Price: $470.00