Yoke Bar: The Hottest Whole Body Workout
The Hottest Whole Body Workout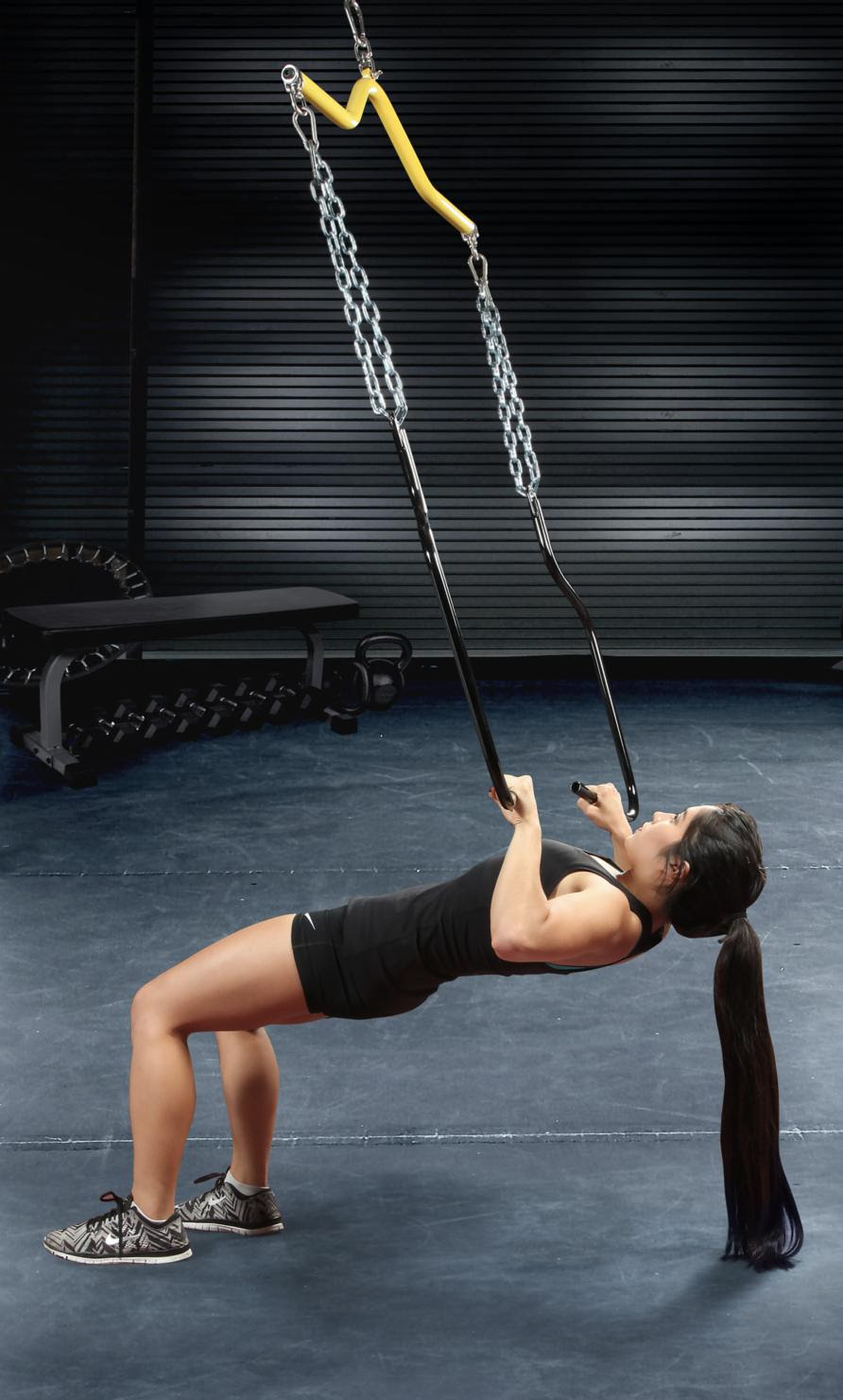 Want to kick your workout into high gear?
Introducing
Yokebar
, the latest and most versatile exercise product on the market today. Whether you're a competitive athlete, personal trainer, or just tying to shed a few pounds before vacation,
Yokebar
will adapt to your fitness level and will help bring you to your goal.
With easy installation, this bar is great for muscle toning, body building, core strengthening and stretching.
How It Works:
Yokebar,
the core of the
Yoke Training System
, is an overhead trainer that moves freely on all 3 planes, forcing each of the muscles to work together to find balance. It has a versatile and easily adjustable chain system, allowing anyone to create customized exercises.
Increases Muscle Stamina
Improves Strength & Flexibility
Significantly Enhances Core Stability
From gym owners and body builders, to the casual pilates and yoga crowd, Yokebar is designed to fit every fitness level - even kids!

It's the exercise equipment that the entire family can use!

This bar has withstood the test of time, has proven to be extremely effective with all training programs, including (but not limited to) crossfit, high intensity interval training and pilates. Yokebar has also been an extremely effective supplement to rehabilitation and physical therapy.
What it Does:
Yokebar
trains your muscles to work together (instead of against each other) and transforms your body into a unified powerhouse. You'll find muscles you didn't know you had!
Easily installed, this bar is great for:
Upper Body Workouts (chest, shoulders, arms, back)
Lower Body Workouts (quads, glutes, calves)
Core Strengthening (abs, obliques)
Stretching
Plus much more...
What Sets Us Apart?
The value of our system is that it can complement any strength training system. Because you are training your core and other stabilizers, you're better prepared to prevent common injuries while achieving the goal of maximum muscle recruitment. With a simple re positioning of your body, you can go from easy to advanced which makes this the perfect training system for all ages and ability levels.
Traditionally, we are taught to isolate the larger muscle groups: back and biceps, chest and triceps, legs, etc. The Yoke Training System connects the muscle groups by forcing instability. Using Yokebar requires the use of the smaller supporting muscles of the body, that your larger muscle groups depend on.

"The Yokebar workouts have taken me to a level of fitness that I have not been able to
achieve with any other workout. Yoke is challenging and inspiring."
- Cari Farquhar
"I used to have back pain every day from years
of working in construction. I no longer do and I can say with 100% certainty it's because of the Yokebar." - Dan Koenig
ABOUT DANNY & DENISE LOCSIN,
FOUNDERS OF YOKEBAR:
Husband and wife team, Denise & Danny Locsin, created

Yokebar

to be the ultimate family exercise program. As a busy mother of four, Denise wanted something that was high intensity, but also safe and easy to set up. Finding a system that could adapt to a variety of fitness needs and ability levels was challenging. The requirements became even broader when Danny injured himself and was forced to give up his usual exercise routine.

After much scientific research and testing,

Yokebar

was born. Today, Danny and Denise train people in the

Yoke Training System

and also are the founders of Hi5 Produce, a leading corporate produce delivery service located in the Silicon Valley.

For More Information Visit: http://yokebar.com/index.html Yokebar can be purchased: ONLINE